September 29, 2023
Egypt, the land of pharaohs, pyramids, and the mighty Nile River, has for millennia been a center of learning, culture, and civilization. Its ancient lineage is juxtaposed against a vibrant modern identity, rendering it a multifaceted country with rich layers of history to explore.
With a population of over 100 million, Egypt is the most populous country in North Africa and the Arab world. Its capital, Cairo, serves as a pulsating heart of the nation, with its bustling markets, historic mosques, and the timeless allure of the nearby Giza Pyramids and Sphinx. The city, being an educational and cultural hub, offers numerous academic institutions and diverse opportunities for international students.
Cairo itself is a tapestry of ancient and modern, where one can traverse from the Islamic Cairo district, with its historic mosques and medieval architecture, to the modern suburbs that host contemporary arts and entertainment venues.
Though the number of American students studying abroad in Egypt is not as high as in some European countries, those who do venture here find themselves immersed in a rich linguistic and cultural setting, learning Arabic and engaging in Middle Eastern and North African studies. The allure of Egypt for academic pursuits lies not just in textbooks but in its living history, where lessons can be learned by simply walking through its ancient temples, tombs, and bustling bazaars.
Safety is, of course, a primary concern for many international students and travelers. Over the past decade, Egypt has made significant efforts to improve safety for tourists and students alike. While Cairo and major tourist sites are generally safe, it's always imperative for students to stay updated on travel advisories, respect local customs, and exercise common precautions as they would in any foreign city.
Beyond Cairo, Egypt offers diverse landscapes and historical sites. From the temple complexes of Luxor and Karnak to the desert monasteries of Saint Catherine, from the beaches of Sharm El Sheikh to the expansive Sahara Desert, Egypt is an epitome of diversity and history.
The Nile River remains the lifeblood of Egypt, having nurtured its civilizations for centuries. Today, it provides both a vital resource for the country and a serene backdrop for Nile cruises, offering views of age-old temples and verdant landscapes.
Egypt is not just a destination; it's an experience. As you delve into your academic endeavors, let the land of hieroglyphs and pharaohs guide your journey, revealing a world that bridges the epochs of history with the vibrancy of the present.
Below you will find our list of Study Abroad and Exchange programs in Egypt. This directory offers a varied selection of opportunities tailored for American college and university students, from specialized university courses to internships and community service projects. We invite you to read student reviews, compare programs, and chart a path for an enlightening Egyptian odyssey.
For an enriching Egyptian journey, do visit the Official Egypt Tourism Portal.
Explore the Map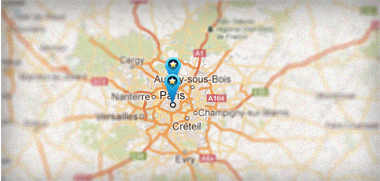 Study Abroad in Egypt - Featured Programs
DISCOVER THE WONDERS OF EGYPT
With more than 35 undergraduate and 40 graduate programs, you are sure to find the right one for you. At AUC, we offer a wide and diverse ran...
Featured Program
EF - Learn a Language Abroad - 12 World-Class Destinations
Start any Monday and study from two weeks to a whole year. See the world, experience a new culture, make friends from 100 countries – and prepare for your global future. University Credit is available for all Intensive Courses at EF.
Study Abroad in Egypt - All Programs
Study Abroad Programs in Egypt
Find your dream Study Abroad Program in Egypt at Abroad101 and this directory of Study Abroad Programs, Rankings and Reviews.  Future students are drawn to Abroad101 for t...
KIIS: Israel & Egypt
The KIIS Israel & Egypt program is designed to give students an introduction to the rich diversity and complexities of the region through an interdisciplinary pair of ...