September 29, 2023
Israel, a land of ancient history and modern innovation, is a country that offers a blend of religious heritage, diverse cultures, and a thriving contemporary scene. Situated at the crossroads of the Middle East, Israel's narrative encompasses centuries of tradition and a dynamic present that seamlessly coexist.
With a population that reflects the country's multicultural identity, Israel stands as a melting pot of cultures, languages, and faiths. The capital city, Jerusalem, serves as a spiritual center that encapsulates the nation's essence, featuring historic religious sites, centuries-old architecture, and the timeless allure of the Western Wall. Jerusalem not only fosters a sense of spirituality but also offers a range of academic opportunities and diverse experiences for international students.
The city's landscape is a tapestry of history and modernity, allowing you to transition from the historic streets of the Old City, with its sacred landmarks and bustling markets, to the contemporary neighborhoods hosting galleries, music venues, and vibrant street life.
Israel is renowned as a destination for international students, drawn by its world-class universities, vibrant cultural scene, and rich historical heritage. Learning and engaging in Israel's academic environment become both intellectually stimulating and culturally enlightening. The allure of Israel's academic offerings extends beyond the classroom to its archaeological sites, historical landmarks, and the hospitable nature of its people.
Safety is a priority in Israel, and the country has developed sophisticated security measures to ensure the safety of its residents and visitors. While security protocols are in place, it's important to stay informed about local guidelines, respect cultural norms, and exercise caution as you would in any international destination.
Beyond the city, Israel unveils an array of landscapes and historical sites. From the serene shores of the Dead Sea, the lowest point on Earth, to the vibrant markets of Tel Aviv, from the ancient ruins of Masada to the natural beauty of the Galilee region, Israel offers diversity in both its geography and cultural experiences.
The Mediterranean Sea, hugging Israel's coastline, has been a lifeline for the country since ancient times. Today, the sea offers opportunities for beach relaxation, water sports, and maritime exploration. Israel's beaches serve as a dynamic backdrop for leisure and relaxation.
Israel is more than a destination; it's a journey of exploration. As you embark on your academic adventure, allow the country's rich heritage and vibrant culture to guide you, revealing a world where ancient traditions and contemporary life intersect.
Here, you'll find a compilation of Study Abroad and Exchange programs in Israel. This collection offers various opportunities tailored to college and university students, ranging from specialized coursework to internships and cultural exploration. We encourage you to explore student reviews, compare programs, and set a course for an enriching Israeli experience.
For a deeper exploration of Israel's treasures, we invite you to check out the Official Israel Tourism Portal.
Explore the Map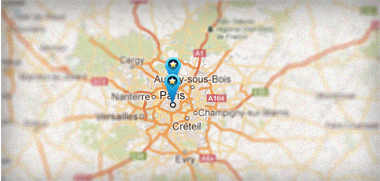 Study Abroad in Israel - Featured Programs
EF - Learn a Language Abroad - 12 World-Class Destinations
Start any Monday and study from two weeks to a whole year. See the world, experience a new culture, make friends from 100 countries – and prepare for your global future. University Credit is available for all Intensive Courses at EF.
Study Abroad in Israel - All Programs